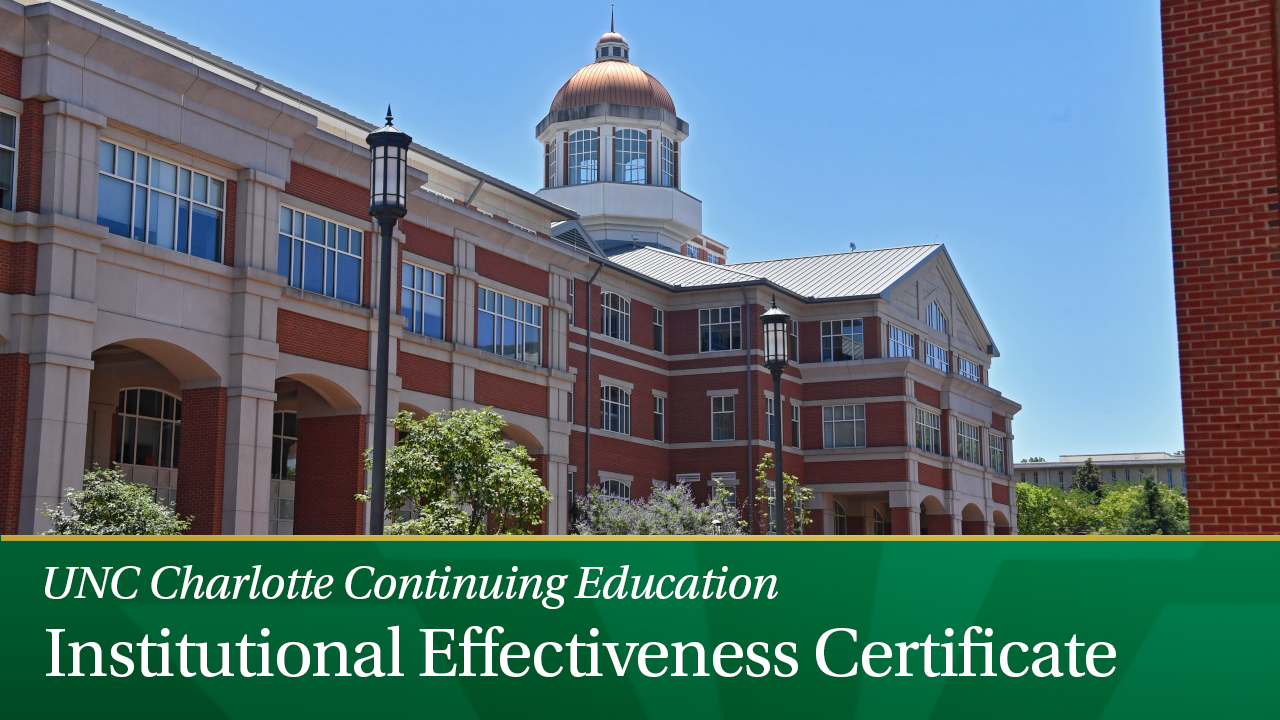 The courses in this certificate are self-paced and online. Also, the courses may be selected individually to fit a growth need or all five courses can be completed to earn a certificate.
Practitioners in post-secondary/higher education IE enter the field from many different paths and some do not possess formal training. While certificate and graduate-level programs in Institutional Research exist, none address the wide range of responsibilities, knowledge, and skills associated with an IE practitioner. This online certificate will address the hard and soft skills necessary for an IE practitioner with multiple responsibilities to include student learning, strategic planning, institutional accreditation, and data analytics.
Participants will become familiar with major higher-education policy issues, identify critical decisions made by college administrators, gain knowledge about relevant data resources, learn how assessment is used to improve program and institutional quality, and gain familiarity with research methods used by institutional researchers to shape policy and evaluate programs. Additionally, participants will learn about the critical role institutional effectiveness professionals play in promoting evidence-based decision-making, strengthening the operation of colleges/universities, enhancing academic quality, and complying with accreditation reporting requirements.
Current Assessment Practitioners who wish to improve their skills in a specific area of institutional effectiveness
Higher Education Professionals who wish to transition into institutional effectiveness roles
Graduate Students seeking careers in Higher Education institutional effectiveness
Faculty embarking on new roles in one or more areas of institutional effectiveness
Students can focus on a single module to gain skills in the assessment of student learning, strategic planning, accreditation, institutional research, or relationship building in order to gain targeted skills. Alternately, by completing all modules students will earn the Institutional Effectiveness Certificate and be prepared to successfully fill a wide range of roles.