IEC101
-
Introduction to Careers in Institutional Effectiveness
17405068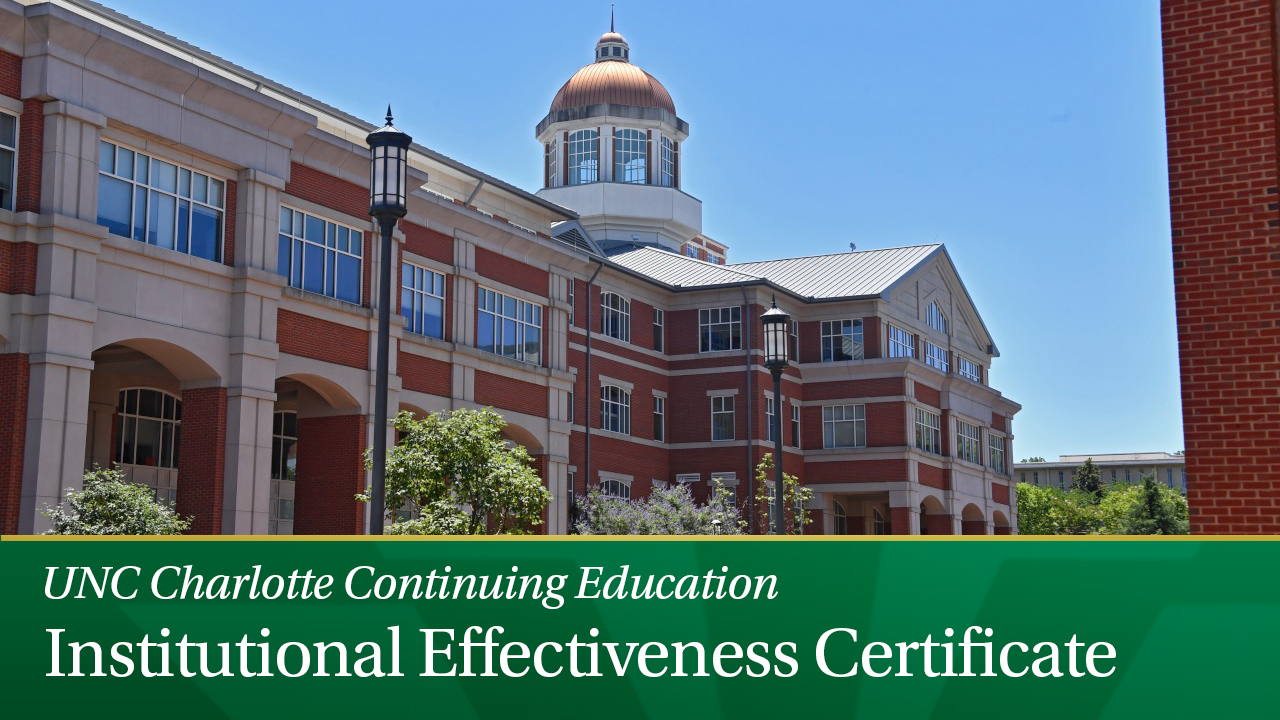 Course Overview
This is a self-paced, online course.
This course focuses on the various roles and responsibilities of Institutional Effectiveness (IE) practitioners in different institutional contexts. IE Offices provide consultation, training and support related to student success, sound strategic planning, institutional accreditation compliance, and data-driven decision-making. This requires fostering relationships with multiple stakeholders.
Identify the essential functions of institutional effectiveness practitioners
Identify practices in fostering stakeholder relationships
Identify competing stakeholder perspectives on the value of IE
Identify knowledge, skills, abilities, and dispositions of effective IE practitioners
Identify personal areas of strength and areas for development
Applies To The Following Certificate
Enroll Now - Select a section to enroll in
Course Duration
4 weeks, online
4-6 hours per week
Learn More about the Institutional Effectiveness Certificate Program
Complete the form below to learn more about our Institutional Effectiveness Certificate Program.
All course materials will be provided electronically.
View registration, refund and cancellation policies
Required fields are indicated by .