IEC102
-
Student Learning Outcomes in Institutional Effectiveness
17469921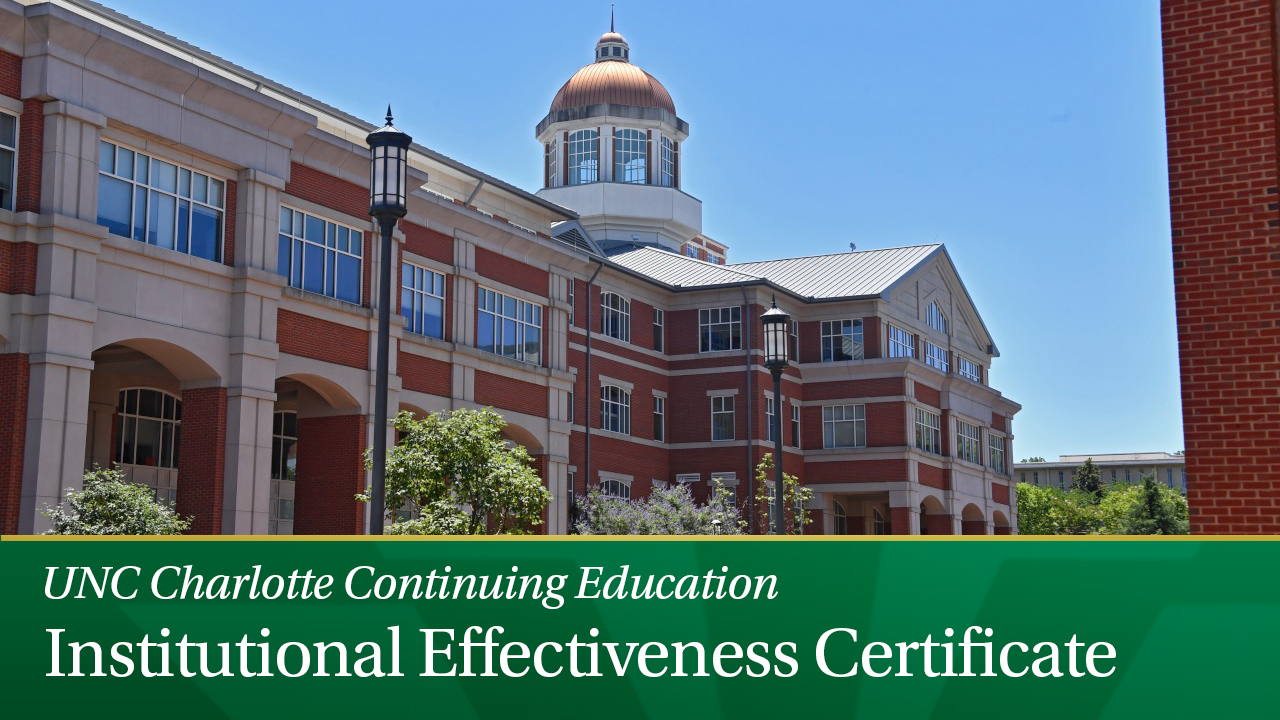 Course Overview
This is a self-paced, online course.
This course focuses on using the assessment cycle as a model for planning, improvement and decision-making about student learning. Institutional Effectiveness practitioners work with faculty and staff to analyze and incorporate assessment results into practices that directly impact student learning and success.
Demonstrate an understanding of the ways in which the guiding principles of student learning assessment can be used to improve teaching and learning, program development, and student support services.
Construct a quality SLOA plan and report
Demonstrate an understanding of the impact of curriculum mapping on student learning through the alignment of course outcomes, assignments, and assessments
Review and provide feedback on SLOA assessment plans and reports
Identify strategies for using assessment results for improvement (closing the loop)
Understand the best practices of engaging stakeholders in the development and review of assessment activities
Applies To The Following Certificate
Course Duration
8 weeks, online
4-6 hours per week
Learn More about the Institutional Effectiveness Certificate Program
Complete the form below to learn more about our Institutional Effectiveness Certificate Program.
All course materials will be provided electronically.
View registration, refund and cancellation policies
Required fields are indicated by .