PDS438
-
Negotiating! A Life, Career and Workplace Core Competency
29400052
Delivery Options
Classroom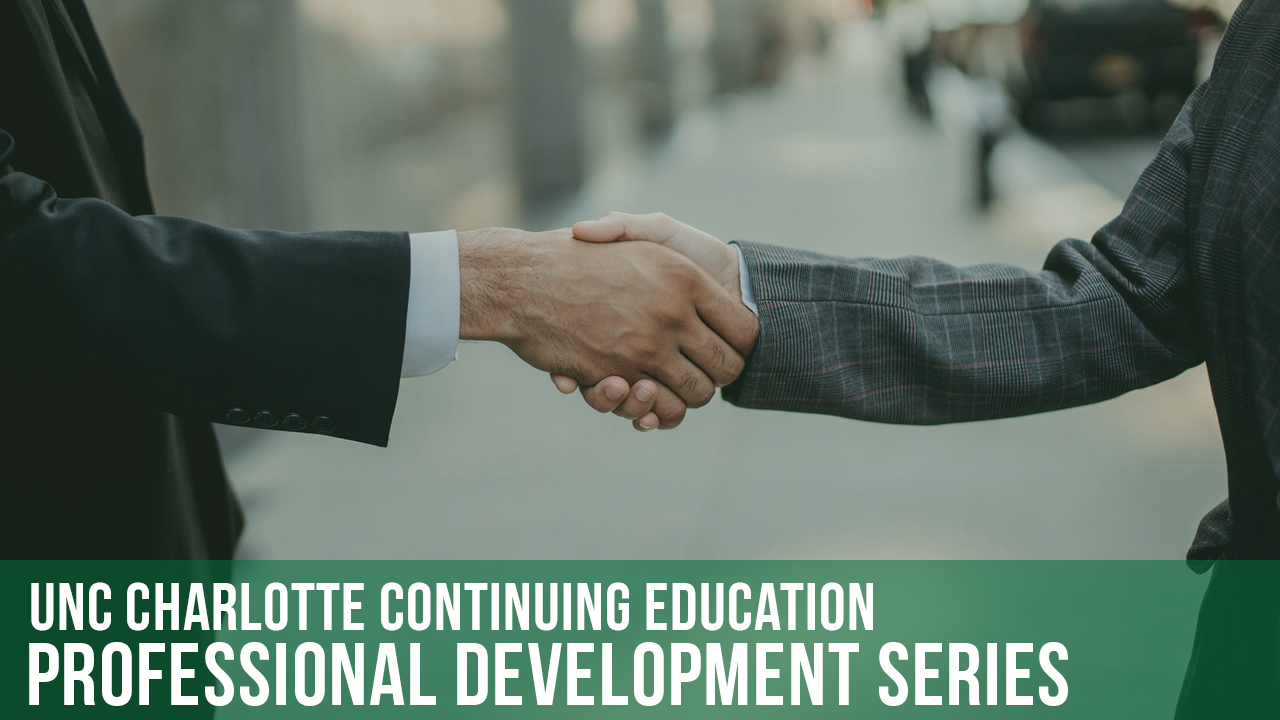 Course Overview
Like it or not, you are a negotiator! Negotiation is a fact of life and you negotiate every day. You negotiate with yourself! You negotiate with your family, friends, co-workers, clients, and the world! Negotiating skills are essential to creating the life, career, and business you really want. In this highly interactive session, you will learn principles of negotiation, overcome the problems of negotiation, and learn strategies, systems, and smarts to get to YES!
Key Topics:
"Negotiation on the Merits" -- A Strategy from Harvard University
The Four Parts of Negotiation: People, Interests, Options, and Criteria
Diagnosing which Options Provide Mutual Gain with the Circle Chart Tool
The Process to Develop Objective Criteria for the Outcome
Developing a BATNA (Best Alternative to a Negotiated Agreement)
Takeaways:
The Circle Chart Tool for Diagnosing Options for Mutual Growth
Communication Tips and Techniques
A Guide to Emotional Intelligence
Identification of your Personal Negotiating Style
Applies To The Following Certificate
Enroll Now - Select a section to enroll in
Required fields are indicated by .