CPP220
-
Next-Generation Learning with Generative AI Tools
53353802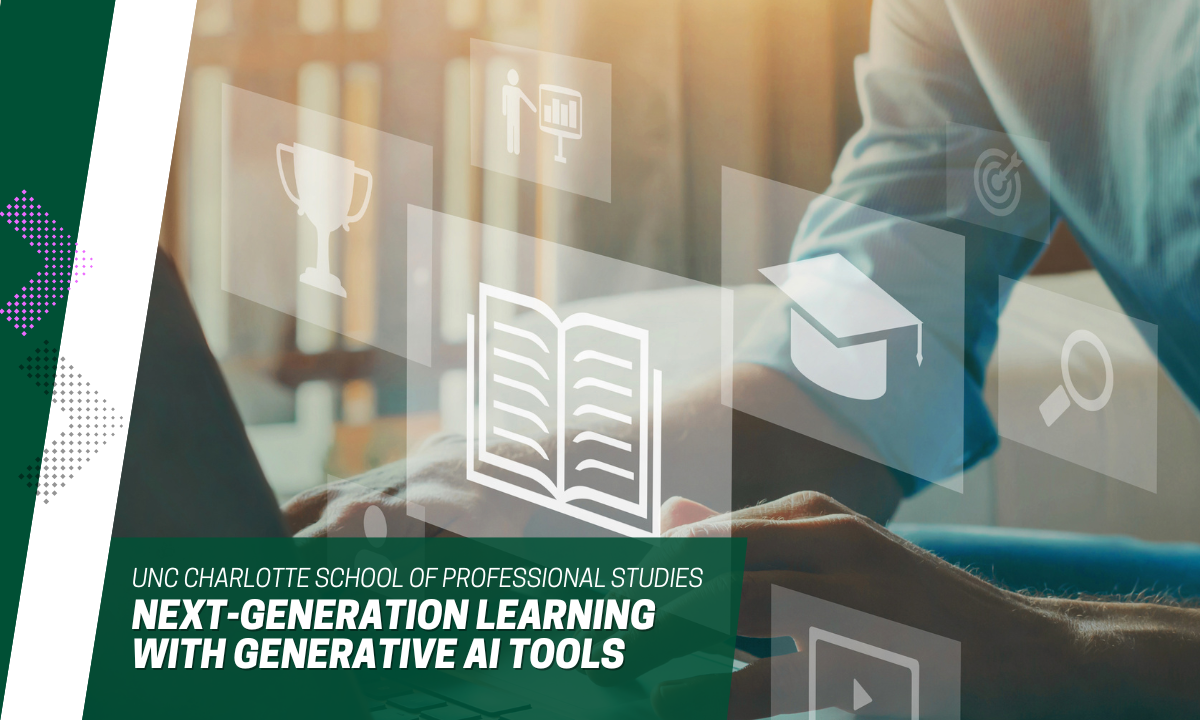 Course Overview
As we enter a new era of technological advancement, generative Artificial Intelligence (AI) tools will play an increasingly important role in shaping our professional work, classroom learning experiences, and personal lives. This certificate well-equips participants to apply generative AI tools in their teaching practice and contribute to the next-generation learning revolution in their institutions and beyond.
Stay ahead of the curve. Invest in yourself to become AI-Ready and empower our students for the future.
Learning Outcomes:
Upon completion of the Professional Certificate, participants will be able to:
Identify and evaluate the potential of generative AI tools to enhance teaching and learning experiences in their respective fields.
Critically assess ethical implications related to the use of generative AI tools in education.
Develop pedagogical strategies for integrating generative AI tools into their teaching practice, including designing assignments and assessments.
Collaborate with colleagues to integrate generative AI tools into institutional initiatives and programs.
Develop a plan for implementing generative AI tools in their teaching practice
Communicate the benefits and challenges of using generative AI tools to different audiences, including students, colleagues, and administrators.
Schedule
Each workshop will use Zoom and Canvas. You will need to have a computer with an internet connection and a web browser. You will also need to be familiar with basic computer skills.
The next cohort is scheduled to begin on July 10, 2023, and end on July 14, 2023.

Register for CPP220-003 for the Morning workshops on Zoom: 10:00 - 11:00 AM
Register for CPP220-004 for the Afternoon workshops on Zoom: 2:00 - 3:00 PM
Week 1
Prompt Engineering with ChatGPT - Monday, July 10, 2023 - This workshop is a one-hour synchronous online event where you can practice hands-on with ChatGPT.
Evolution of Generative AI Tools for Education - Tuesday, July 11, 2023 - This one-hour interactive group discussion covers some of the key developments in Generative AI technology and how it is being used in educational settings.
Supporting Self-Directed Learning with ChatGPT - Wednesday, July 12, 2023 - This one-hour interactive group discussion will explore ways to use ChatGPT to support student study skills.
Supporting Project-Based Learning with ChatGPT - Thursday, July 13, 2023 - This one-hour interactive workshop will demonstrate how to support students in using ChatGPT to brainstorm ideas and revise and edit writing.
Ethical Implications of Generative AI - Friday, July 14, 2023 - This one-hour interactive group discussion covers the potential ethical implications of Generative AI and how to think critically about its potential risks in education.
Optional
Capstone Project - A Five-Hour Self-Paced Online Course - Develop a project pitch on communicating and implementing generative AI tools in your practice. You will be required to give a video presentation on your project. Please note there is a $49 fee to receive the digital badge upon completion.
Applies To The Following Certificate
Capstone Course
Register for the capstone course for the Next-Generation Learning with Generative AI Tools Certificate.
Next Start Date
July 10, 2023
Course Length
5 hours over 1 week for workshops
5 additional hours for capstone
Required fields are indicated by .