PSO101
-
Procurement & Supply Management Professional Certificate Program (Online)
19644374
Delivery Options
Live Online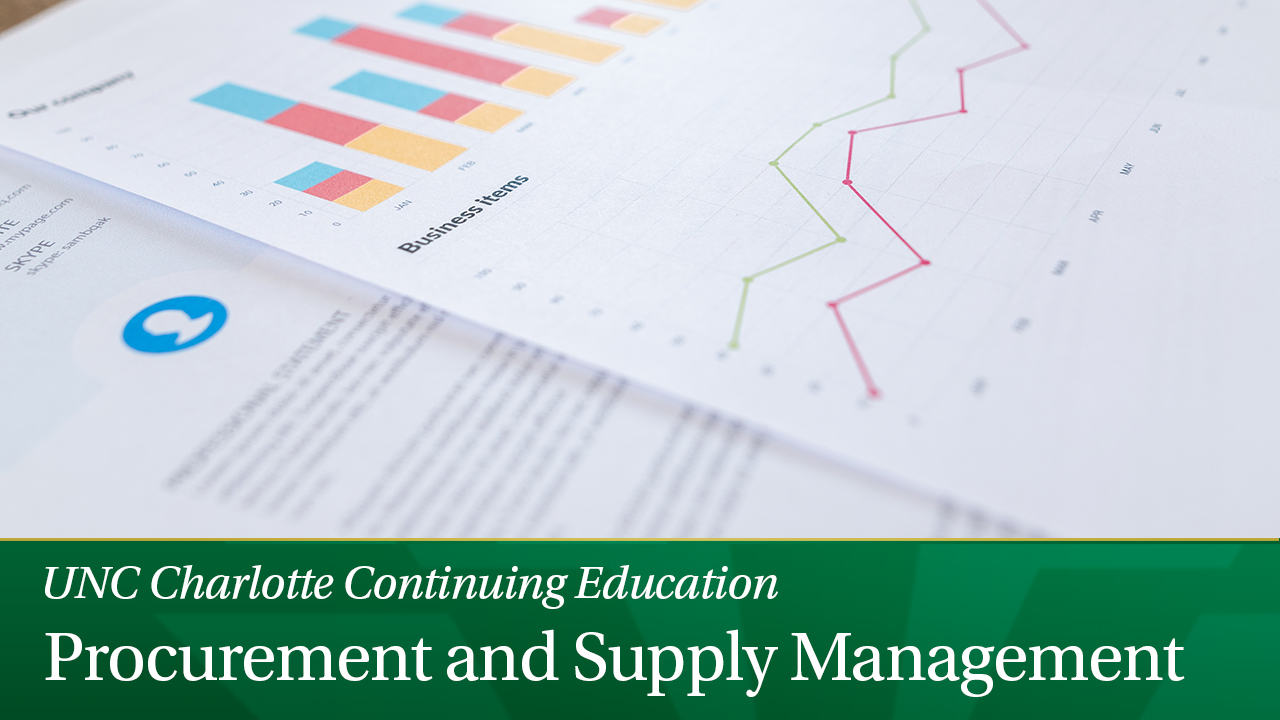 Course Overview
Procurement and Supply Chain is a series of processes or steps used to produce and/or distribute goods or services to a customer. Procurement and Supply Chain Management involves the execution of securing those goods and services at a reasonable cost, and delivering them to a designated location in a timely, efficient manner. This program, one of the first in the country, is an exclusive opportunity for students to not only learn and explore the quickly growing field of Supply Chain, but for existing practitioners to master their skills as well.
UNC Charlotte has partnered with the Institute for Supply Management Carolinas-Virginia to offer this certificate program, which is one of the first ISM-CV backed continuing education programs in the country. The courses are designed and delivered by ISM-CV approved instructors and practitioners.
The first level of the program helps experienced practitioners, new hires, or career changers, formally grasp a collection of pertinent Procurement & Supply Management concepts to sharpen their skillset for advancement in their careers.
Always taught by practitioners, this program covers terms, techniques, and templates for Specifications Gathering, Project Scoping, Bid Package Creation, Bid Reply Analysis, Supplier Selection, Negotiations, Contracting, Logistics, Risk Management and more!
A high school diploma or GED is required to take this program.
Applies To The Following Certificate
Enroll Now - Select a section to enroll in
Learn More about Procurement and Supply Management
The Procurement and Supply Management Fundamentals Certificate is offered in partnership with the Institute for Supply Management, the world's largest supply management organization with over 47,000 members.
Complete the form below access our free online information session.
All course materials will be provided electronically.
View registration, refund and cancellation policies
PSO 101 Real-Time Schedule
Monday/Wednesday 6-9pm
Required fields are indicated by .