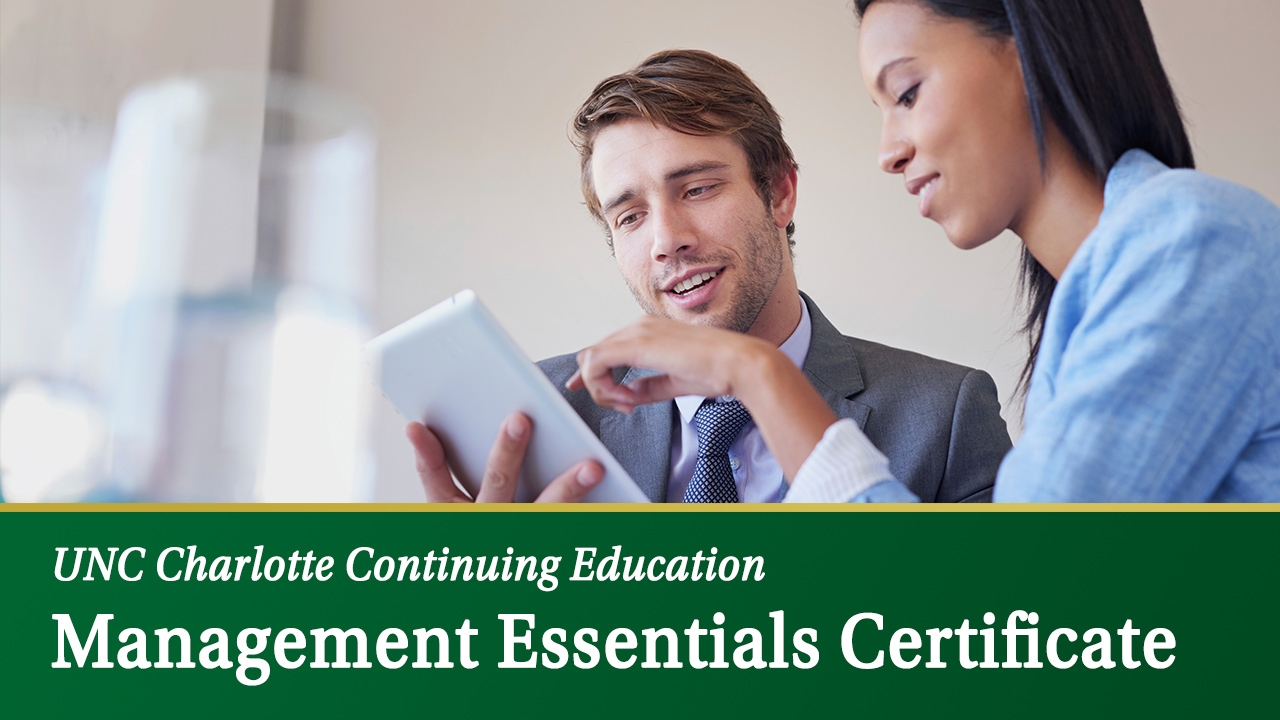 Overview
The impact a manager has on employees and productivity should never be underestimated. The Management Essentials Certificate program has been specially designed to strengthen and develop management skills necessary for successful productivity and performance –both for you and those you manage. Course topics will revolve around the following:
Key Topics
Emotional Intelligence ("EQ")
Conflict management
Negotiation strategies
Time and Workload Management
Human Resource skills
Employee engagement
Certificate Requirements
Complete the 11 required courses.
Take the courses at your own pace (the certificate may be completed as quickly as within 1 year or choose to take up to 2 years for completion). All courses are offered at least once per calendar year.
Each course can be taken as a stand-alone course if you do not wish to earn the full certificate
Program Structure
Take the courses in the order you wish.
Start the program at any time.
Courses will be offered at least once per calendar year.
Earning Multiple Certificates
Three of the courses (course number prefix HRT) in the Management Essentials certificate are also applicable towards earning our Human Resource Certificate.