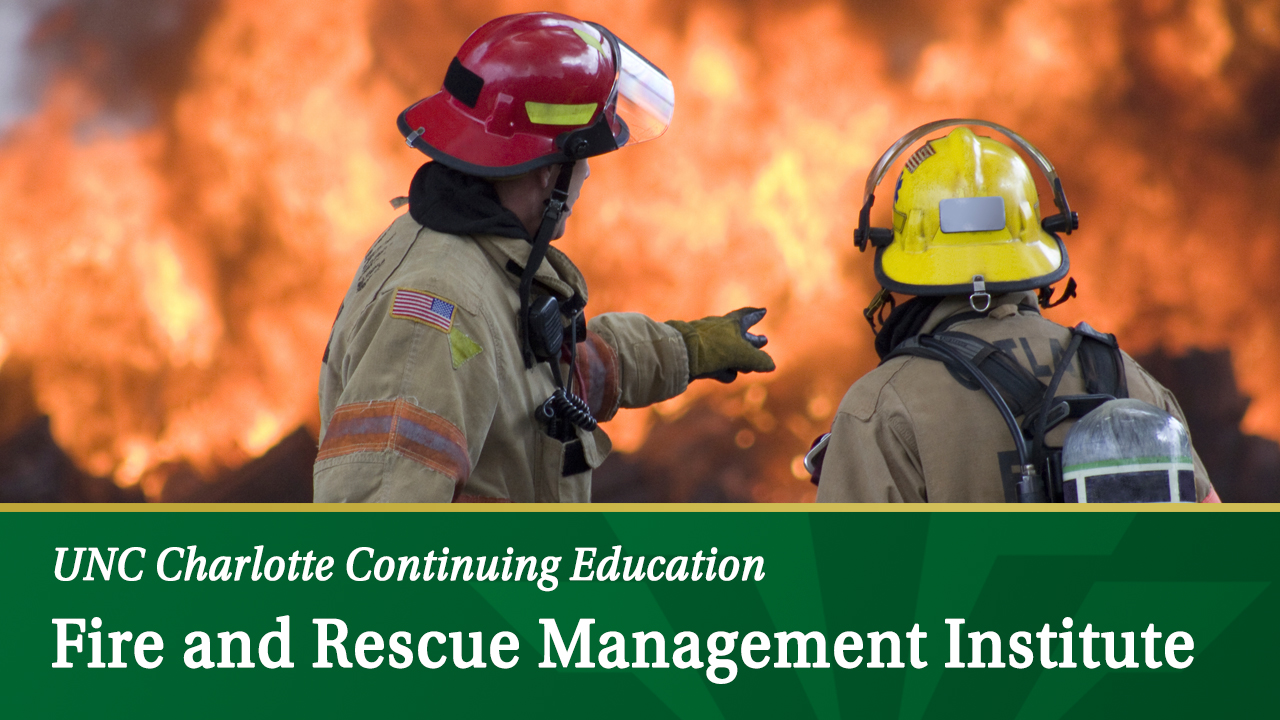 Overview
The Fire & Rescue Management Institute is a professional development certificate program designed for company officers, chief officers, and future leaders within the fire service. Fire & Rescue professionals in managerial and supervisory roles are expected to be team leaders and must possess the ability to guide their staff in the achievement of department, division, or unit goals.
Why Should I Choose this Program?
In today's ever-changing work environment--workforce diversity, employee retention, the impact of sociological events, and the need for strategic planning--the demands placed upon those in a management role are many and increasingly more complex.
The Fire & Rescue Management Institute was developed to address these needs through a comprehensive and content rich curriculum designed by current leaders in the field of Fire & Rescue Services
Who Should Attend?
Current Administrators in Fire & Rescue services with the desire to further hone the necessary skills to become a more effective and competent leader and manager.
Current Fire & Rescue personnel with aspirations of becoming a future leader in the field of Fire & Rescue
Current Fire & Rescue personnel that have been identified by current administrators as a potential leader and manager
Current leaders representing the volunteer sector with the desire to further develop the managerial and leadership skills needed to effectively facilitate volunteer fire departments
Current Fire & Rescue personnel representing industrial fire brigades with the need to develop leadership and management skills
Certificate Requirements
To receive your record of attendance, full participation is expected. Participants must be present at the beginning of each course and be in attendance through the duration of each course in order to receive the record of attendance. Credit hours will only be adjusted under extenuating circumstances.