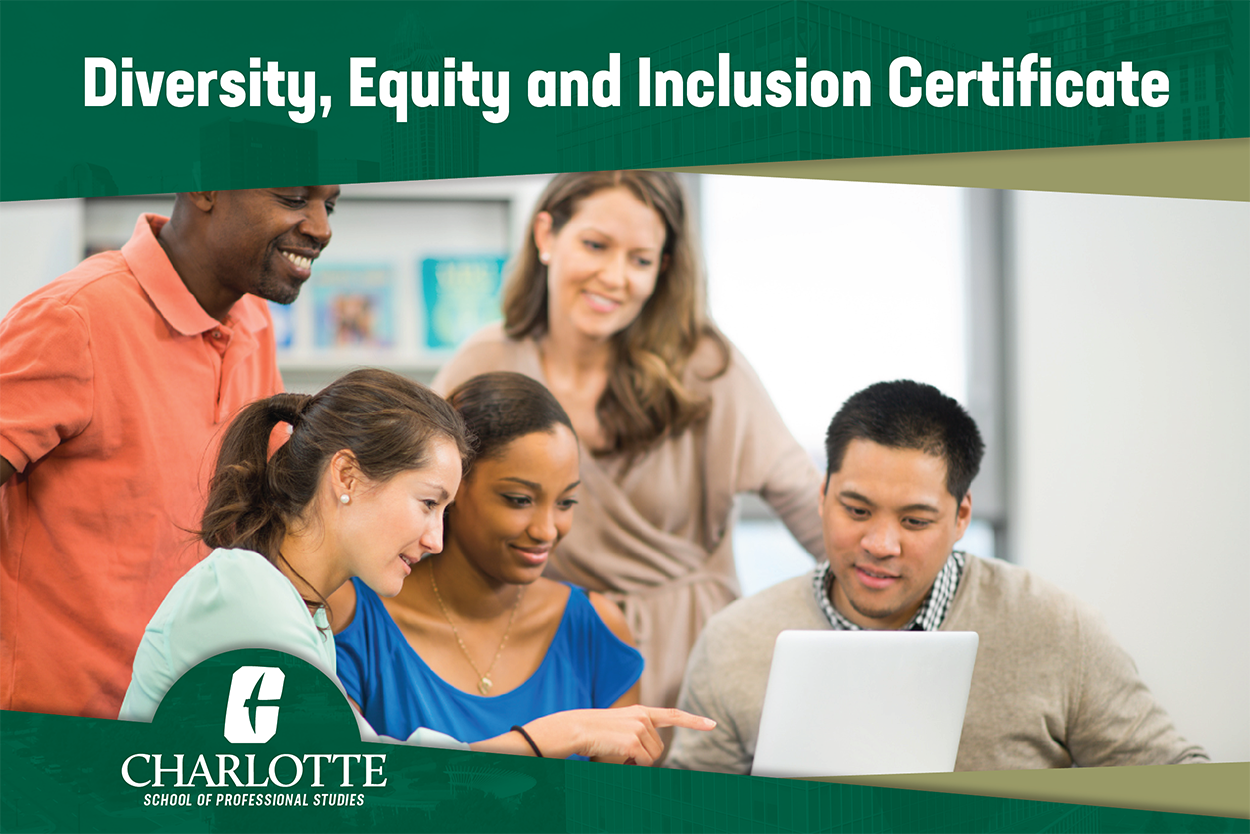 Organizations that embrace and prioritize diversity, equity, and inclusion (DEI) not only win the competition for talent, but they also top the charts for profitability and growth. Creating a culture where DEI is woven into the fabric of daily worklife is the responsibility of everyone in the organization, not just the human resources team. The DEI certificate program uses a thought-provoking approach to help participants gain insights into their own perceptions and understand their role in helping to foster a more diverse, inclusive, and equitable culture in their organizations and their communities. The program provides valuable knowledge, skills, and how-to ideas which are directly applicable to your organization and community's needs.
Take the courses in any order you wish and begin at any time. All courses are offered in a live online format. Choose from day or evening courses (or a mix of both). Take all 4 courses to earn the certificate or take any course/s as a stand-alone.
Required Courses to Complete Certificate:
DEI Leadership
Overcoming Bias to Create an Inclusive Workplace
Inclusive Recruitment, Engagement, and Retention
Creating a Respectful and Inclusive Workplace: Addressing Behaviors that Can Hurt
Why Should I Choose this Program?
This program consists of four fast-paced courses with maximized classroom time. Each course consists of either two afternoons (1pm - 3pm) or two evenings (6pm - 8pm). You will learn from instructors with real-world experience and build external relationships that can help with your diversity, equity, and inclusion efforts.
Who Should Attend?
Diversity, Equity, and Inclusion Leaders
Human Resource Practitioners
Anyone interested in creating an inclusive and equitable culture in the workplace and their communities
Prerequisites
There are no prerequisites.
Attendance Requirements
To receive your record of attendance, full participation is expected. Participants must be present at the beginning of each course and be in attendance through the duration of each course in order to receive the record of attendance. Credit hours will only be adjusted under extenuating circumstances.
To earn a Human Diversity, Equity, and Inclusion Certificate you must complete all 4 courses. Take the courses in any order you wish.
It is encouraged that participants complete the certificate in 18 months or less