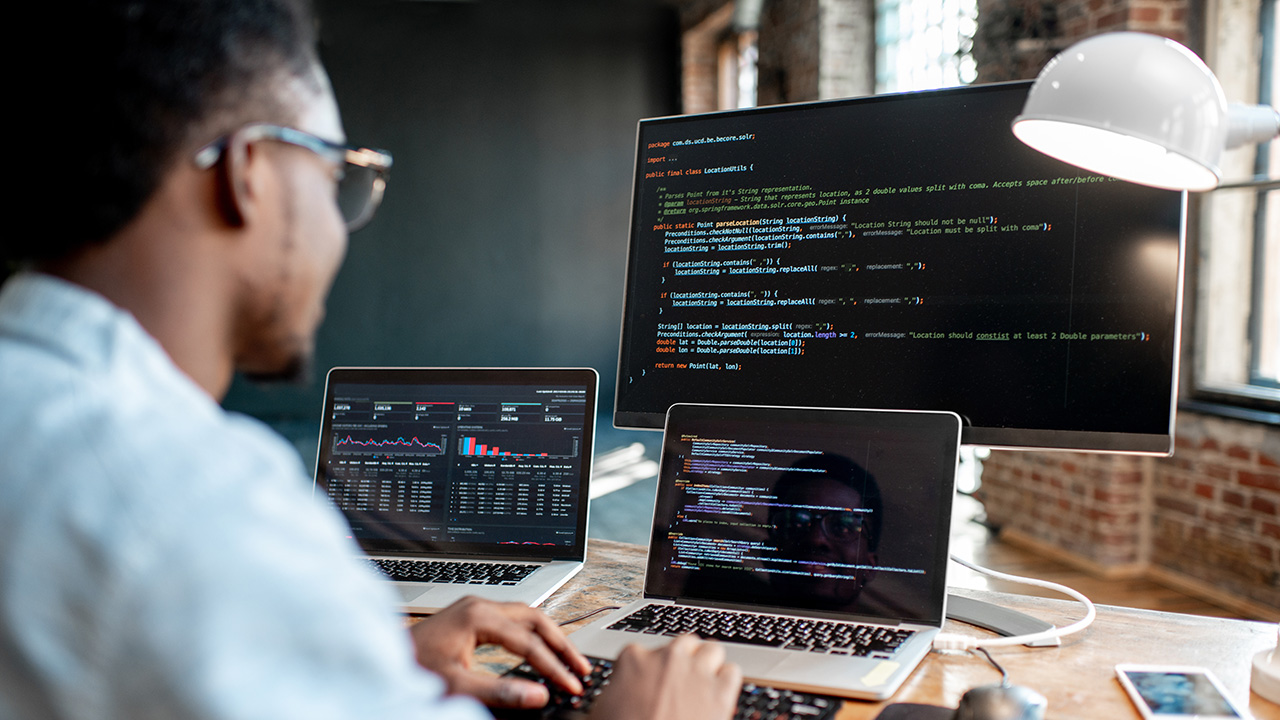 Prepare for a career as an end-to-end web developer at The Coding Boot Camp at UNC Charlotte. Our Fullstack Flex course gives you the skills you need to build dynamic web applications and become a fullstack web developer.
The course runs 24 weeks with convenient weekend and evening classes.
From day one, you'll go through a rigorous, fast-paced training program and gain proficiency in the theory and application of web development. By the time you graduate, you'll have all the skills you need to build and implement dynamic end-to-end web applications, plus an impressive Professional Portfolio and the confidence to succeed as a web development professional.
A grasp of computer science fundamentals is essential to web development, so our curriculum includes a deep dive into the basics of coding and algorithms. We do recognize that the surest way to gain credibility with prospective employers and get job offers is to prove yourself on real-world projects.
For that reason, hands-on experience is at the heart of our program. It's your portfolio projects that show employers you've got what it takes -- not just to work as a web developer, but to excel.
Our graduates will have the opportunity to pursue careers in the following types of roles:*
Fullstack Developer

Backend Web Developer

Technical Project Manager

Software Developer

Computer Programmer

Email Developer

Technical Business Analyst

Frontend Web Developer

Product Manager

QA and Test Engineer

Application Development Manager

Web Designer

Web Producer

Technical SEO Specialist
*Jobs are not guaranteed and graduates must qualify and uphold the requirements of The Coding Boot Camp to be eligible for receiving career services support.
To change companies or careers—or to shift from a non-technical to technical role in their company
To freelance and supplement their income -- or engage more productively with their job
To acquire the skills to go "all in" on an entrepreneurial idea and build their product
To satisfy a hunger for additional knowledge or enhance their skills while in college