COA101
-
One-On-One Coaching
14892989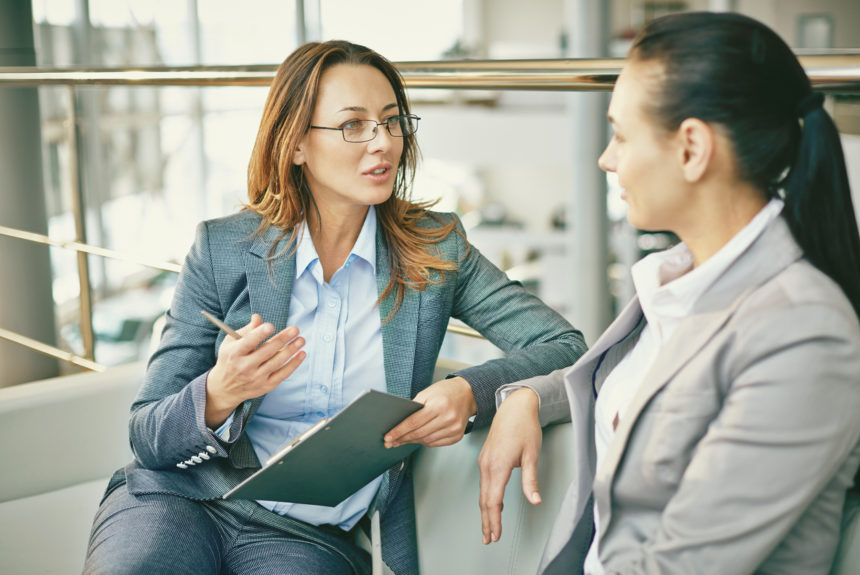 Course Overview
You've come to the right place!
We are here to offer you the one-on-one support you need to achieve your professional goals.
Choose the type of coaching you need:
Career Coaching
Executive/Leadership Coaching
Emotional Intelligence (EQ) Coaching
Choose the Date and Time:
Once you register, you'll connect with our coach and work out the date and time that works best for you.
Types of Coaching Available:
Career Coaching: Assists you in identifying your professional goals and mapping out a plan to achieve those goals. This may include feedback on resume and cover letter writing and/or assistance with interview skills
Executive/Leadership Coaching: Develops your leadership style, presence, and philosophy. Assists in positioning you for a leadership position. Teaches you to assess and develop your team members.
Emotional Intelligence (EQ) Coaching: Works to increase your self-awareness and the effect you have on those around you in order to optimize your professional and personal environment
Additional Information
Communication is the key factor and essential to the Client's success. By entering into a business coaching relationship, the Client and the Coach form a powerful alliance for the Client's benefit.
The Client agrees to grant power to the coaching alliance rather than to the Coach.
The Client and the Coach are powerful participants on a team that is committed to enhancing the Client's learning and forwarding progress toward the Client's goals. Thus, granting the coaching alliance power means that the Client is a full partner in this alliance.
The Client is expected to be consistently mindful of what they need and request that from the Coach. It is this agreement that makes the collaboration between Client and Coach so dynamic. It is a process that will be fun, fluid, and sometimes messy.
The Coach and the Client come ready to participate.
The Coach and the Client bring honesty to each session.
The Coach will challenge Client's thinking.
The Coach will hold Client's agenda at all times.
The Coach sees the Client as creative, resourceful, and competent.
The Coach will offer expertise, knowledge, and resources as needed to assist the Client in attaining goals. The use of this information is voluntary and not a requirement.
The Coach and the Client will be accountable.
There will be no complaining. The Coach will hold you to positive and forward thinking.
Coaching sessions will start and end on time.
The Coach and the Client will honor our commitments.
If rescheduling becomes necessary, the Coach and the Client will contact each other as soon as possible.
The Coaching relationship will be a partnership, formed for the Client's benefit and focused on helping the Client achieve goals. Coaching is founded on the belief that each of us is functional and ready to move forward, finding our own answers. Please keep in mind that coaching is not therapy or counseling, nor is it management consulting or mentoring. If, as we move forward, you feel the need for additional support in any of these areas, an appropriate referral will be made. Coaching is for people who are basically well-adjusted, emotionally healthy, effectively functioning, and wanting change in their lives.
Coaching is designed to cover areas the Client would like to address. These options include: career, education, identifying plans of action, decision-making, productivity, goal setting, and fulfillment. Coaching involves brainstorming, questioning, values clarification, and spiritual growth.
The Coach will help the Client better define and clarify his/her goals, strengths, and values. Coach and Client will work together to strategize a plan of action for Client to achieve his/her desired results, and Coach will hold Client accountable for his/her actions. In the end, the Client alone is accountable for the results he/she achieves. Remember that the Client is always free to consider and reject ideas or suggestions the Coach contributes as part of the conversation. Client is in charge of the actions he/she takes and the choices he/she makes!
Each time Coach and Client talk, they focus on the Client's agenda. Client comes to each coaching session prepared to focus on one of his/her goals, or some aspect of his/her goals. The great thing about coaching, which makes it so different from consulting, counseling or mentoring, is that the Client decides what is discussed and what he/she wants to do next.
As the principal coach and CEO of Vibrant Coaching, Nicole Greer, PPCC helps individuals, corporations, government entities and ministries become the people they were created to be through defining and fulfilling a mission, to work better in teams, and exemplify excellent leadership. Using transcendent leadership programs and coach training gives Nicole foundational tools, uncommon wisdom and an advantage in the marketplace. For the last 20 years Nicole has worked as a coach, marketing director, master of first impressions, and sales trainer in the many facets of business. Her experiences working with all kinds of people led her to found Vibrant Coaching. Nicole is a speaker, trainer, facilitator, life and business coach.
Nicole is a strong coach. She has the "Edge." Nicole holds her clients in high esteem and strongly encourages commitment from them as she makes them ask themselves hard questions that inevitably lead to growth. Whether she is coaching one on one or training a corporate, government or ministry team, Nicole's purpose is to facilitate movement…significant movement. A key part of why individuals hire a coach is to hear the coach's opinion about the client's goals, situation, problems, dynamic or lifestyle. With your permission, Nicole will provide support, wisdom, structure, questions, understanding, strategies, ideas, synergy and yes, opinions. If you seek clear direction, Nicole can help you and your team determine objectives, set goals and accurately monitor performance, motivate and encourage team members, identify and meet people's needs, understand how personality types interact, and build quality relationships.
So, What IS Coaching?
A coach uses discussion, questions, and requests to assist the client as the client identifies personal and/or business goals, develops strategies, and action plans intended to achieve such goals and monitors progress towards implementation of the action plans. Coaching is a confidential relationship. The client is responsible for his or her own achievements and success; however, the coach is the advocate and accountability partner in the process.
Why Coaching:
You may not know it, but you already possess the skills and knowledge you need. Our coaches are trained to assist in extracting your best self and pointing you in the most advantageous direction for your career. Coaching provides feedback from an unbiased and educated source, where the only goal is your success.
Required fields are indicated by .