IEC103
-
Strategic Planning and Implementation in Institutional Effectiveness
17469930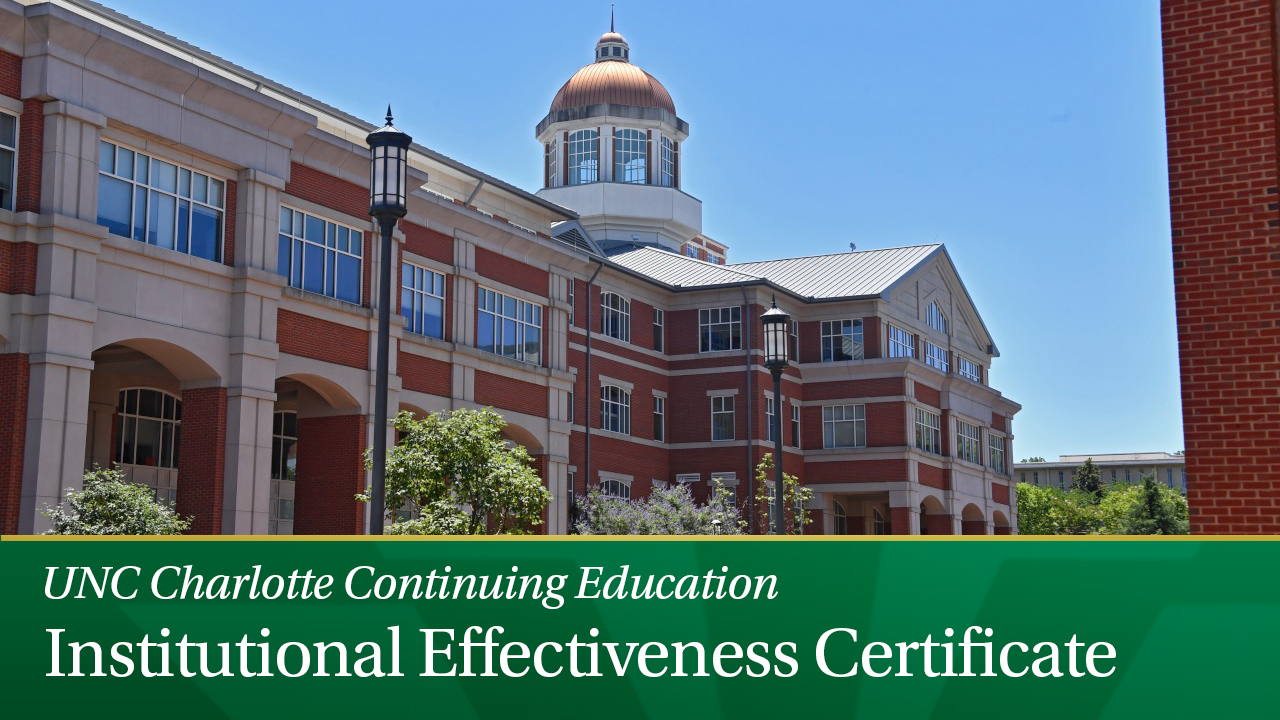 Course Overview
This is a self-paced, online course.
This course focuses on the major phases of strategic planning in Institutional Effectiveness; the plan, the implementation, and the annual review of the plan. Institutional Effectiveness (IE) practitioners facilitate developing and setting goals, objectives, and metrics and tracking progress of accomplishments.
Describe types of strategic plans and components of a strategic plan
Explain the benefits and limitations of different approaches to building a strategic plan
Select individuals with appropriate experience and personality for effect strategic planning work
Lead a team to build a strategic plan
Create vertical and horizontal alignment in a strategic plan
Identify measures and metrics for annual reporting of progress
Create a process that will link strategic planning results to budget requests
Discuss lessons learned in executing and communicating strategic plans
Articulate strategies to make the strategic plan a living document
Applies To The Following Certificate
Course Duration
6 weeks, online
4-6 hours per week
Learn More about the Institutional Effectiveness Certificate Program
Complete the form below to learn more about our Institutional Effectiveness Certificate Program.
All course materials will be provided electronically.
View registration, refund and cancellation policies
Required fields are indicated by .