PDS304
-
Emotional Intelligence: The Critical Skill for Leadership
4675894
Delivery Options
Classroom

and

Live Online/Group Internet Based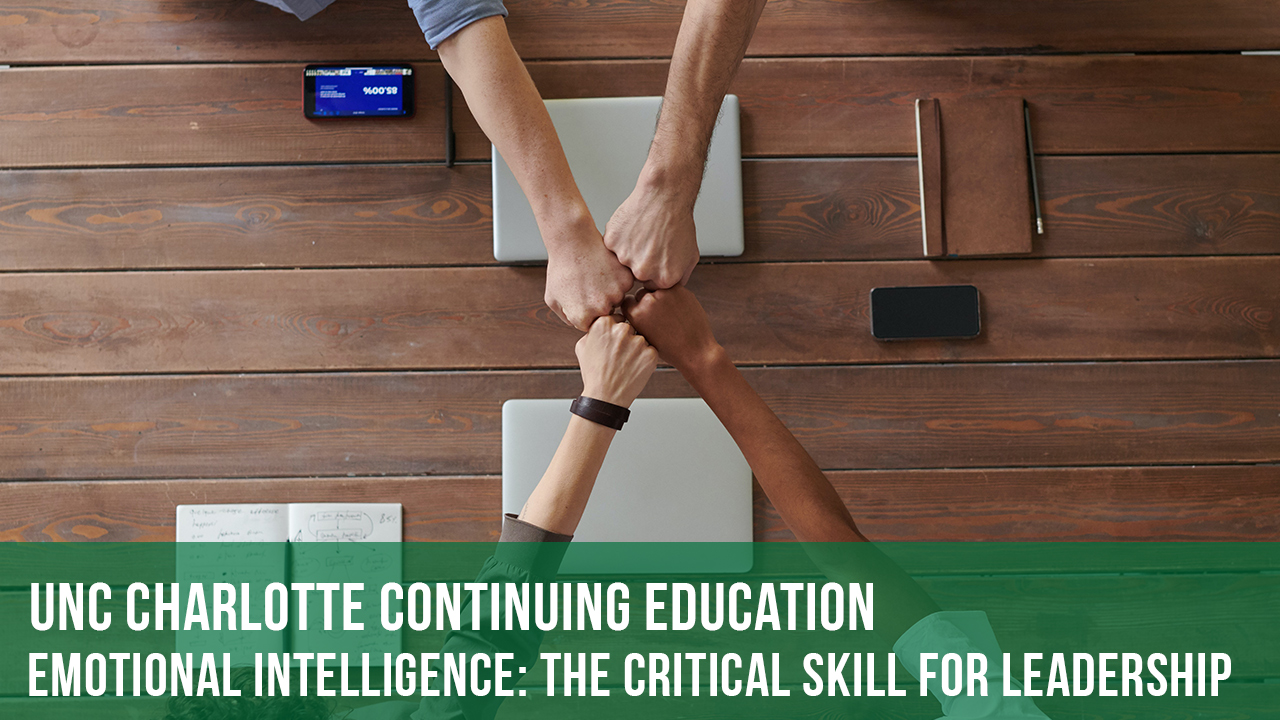 Course Overview
Are you an emotionally intelligent leader? Have you ever wondered why some leverage, while others struggle with emotions in a business environment? The foundation and success for all effective leaders include their ability to optimize their natural talents AND their ability to leverage the talents of others. IQ and business acumen is a starting point.
The "fuel" to leverage your cognitive intelligence, business acumen, and professional skills is emotional intelligence. We experience the value and downfall of "being emotional" but are we aware of how it impacts us and those we lead? During this course, we will move from learning to understanding, and then to applying tactics and strategies to leverage emotional intelligence.
The definition and value of emotional intelligence for effective leadership
The four domains of emotional intelligence
Core competencies for emotionally intelligent people
You took the test, what does it mean?
Setting goals to increase one's emotional intelligence
Leveraging emotional intelligence in business...and in life!
An understanding of emotional intelligence and its four domains
The core emotional competencies for emotionally intelligent leaders
How to interpret his/her own test
An understanding of how to increase his/her own emotional intelligence
A personalized plan for professional and personal optimization
Applies To The Following Certificate
Enroll Now - Select a section to enroll in
Course Delivery
Live Online
Required fields are indicated by .