TES102
-
The Coding Boot Camp at UNC Charlotte (12 Week Program)
7132005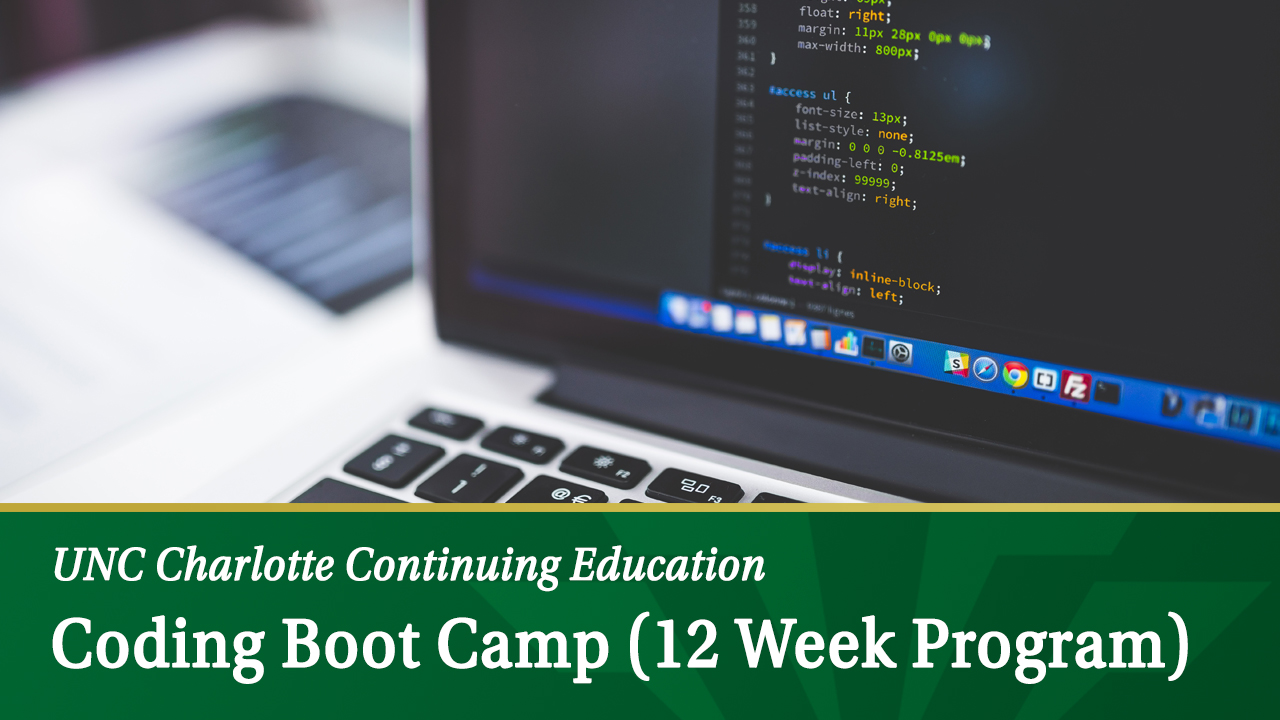 Course Overview
Prepare for a career as an end-to-end web developer at The Coding Boot Camp at UNC Charlotte. Our Fullstack Flex course gives you the skills you need to build dynamic web applications and become a fullstack web developer.
The course runs 12 weeks, Monday through Friday, from 10:00 am until 3:00 pm each day. From day one, you'll go through a rigorous, fast-paced training program and gain proficiency in the theory and application of web development.
By the time you graduate, you'll have all the skills you need to build and implement dynamic end-to-end web applications, plus an impressive Professional Portfolio and the confidence to succeed as a web development professional.
Students will learn a full stack, including the skills needed to become proficient front-end and back-end developers. Students receive career-planning assistance, including:
Portfolio reviews, resume and social media profile support, workshops, mock interviews, sample coding tests, and one-on-one career coaching.
Access to a network of Coding Boot Camp employer partners.
Opportunities for internships.
Students will also have the opportunity to participate in hands-on learning activities with employers — experiences that often lead to full-time employment.
Applies To The Following Certificate
All course materials will be provided electronically.
View registration, refund and cancellation policies
Required fields are indicated by .