MCO101
-
Medical Coding Specialist Certificate (Online)
8138383
Delivery Options
Live Online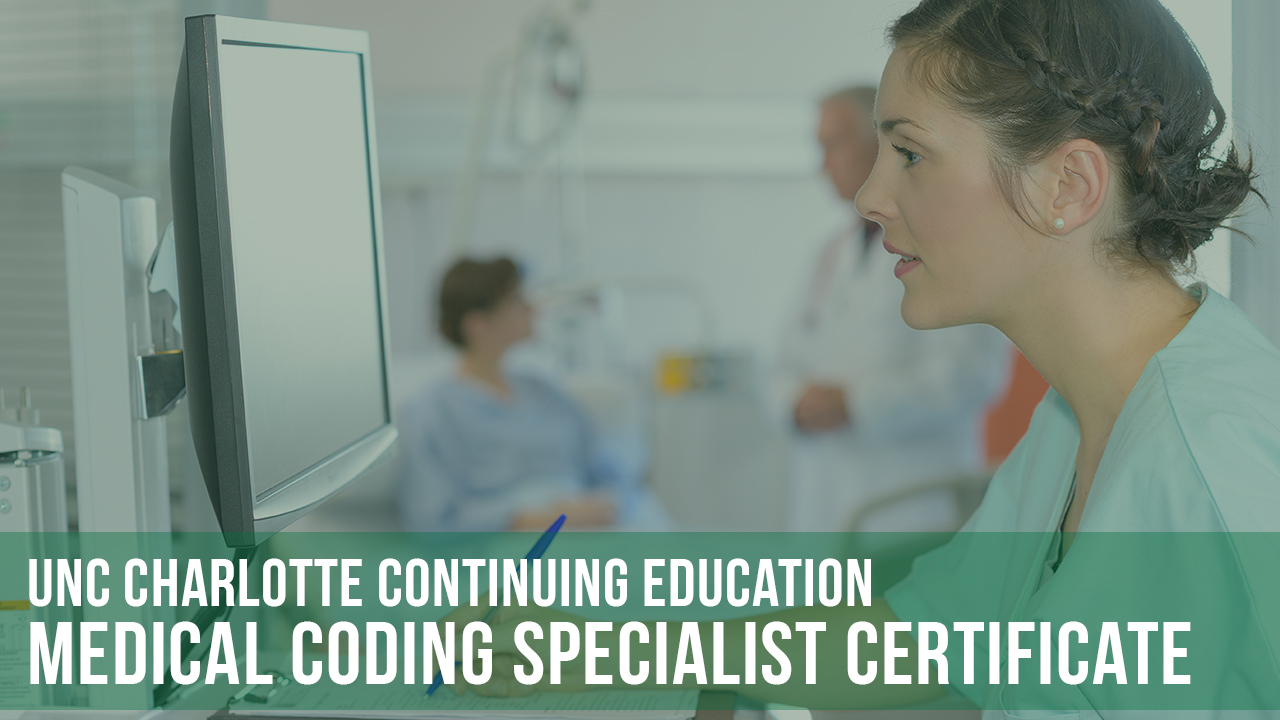 Course Overview
UNC Charlotte's Medical Coding Specialist Certificate Program offers in-depth training that will equip students with the necessary knowledge and skills needed to pursue a new career, re-enter the workforce, or refresh and broaden current skills. Properly trained medical coding specialists perform the coding tasks that support the processing of medical billings, implement proper reporting of transactions, and support secure health information management.
Medical coders assign a code to each diagnosis and procedure by using classification systems software. The classification system determines the amount for which healthcare providers will be reimbursed if the patient is covered by Medicare, Medicaid, or other insurance programs using the system. Coders may use several coding systems, such as those required for ambulatory settings, physician offices, or long-term care.
Applies To The Following Certificate
Enroll Now - Select a section to enroll in
Learn More about Medical Coding
Complete the form below to learn more about our Medical Coding Specialist Certificate programs and view our online information session.
Program Duration
4 Months
Next Start Date
March 8, 2023
Required fields are indicated by .