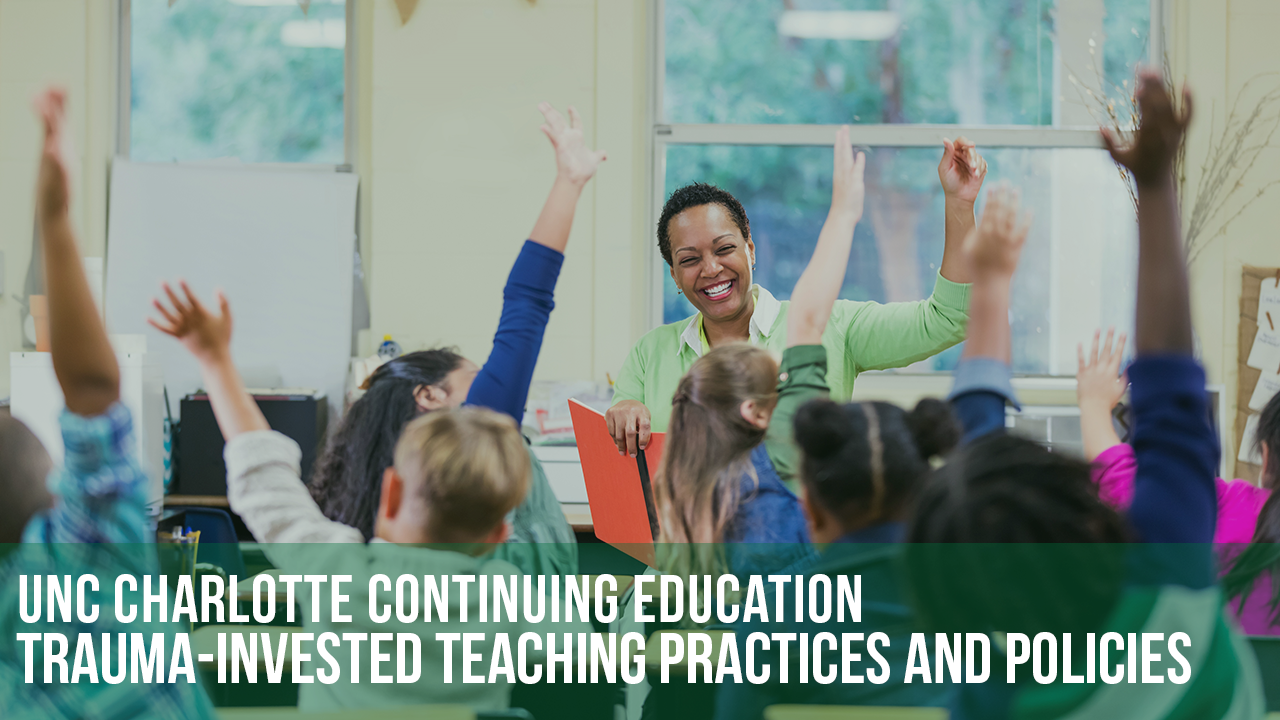 Participants can enroll on a rolling basis between July 1, 2022 and May 12, 2023. Participants will complete the self-paced modules (approximately 15 instructional hours) over the duration of course access. Course access will begin 1-2 hours after enrollment and end on June 30, 2023.
School personnel and teachers play a central role in children's lives and are uniquely positioned to identify and respond to students' trauma symptomology and needs.
The Cato College of Education has partnered with UNC Charlotte Continuing Education to offer the Trauma-Invested Teaching Practices and Polices Certificate program to help increase awareness and competence in trauma-responsive instruction, policy, and school culture for teachers, administrators, counselors, social workers, principals, and other support personnel.
This online, asynchronous, self-paced certificate consists of three self-paced, online modules and is aligned with DPI General and Literacy Standards.
Certificate Topics
Foundations of Trauma-Invested Teaching
Trauma-Invested Classroom Management
Trauma-Invested School Culture, Practices, and Policies
Participants will receive a 30-minute consultation session with a Cato College of Education faculty member. Also, faculty are available to process, discuss, or problem solve based on your needs.