FRA101
-
Principles of Forensic Accounting
35634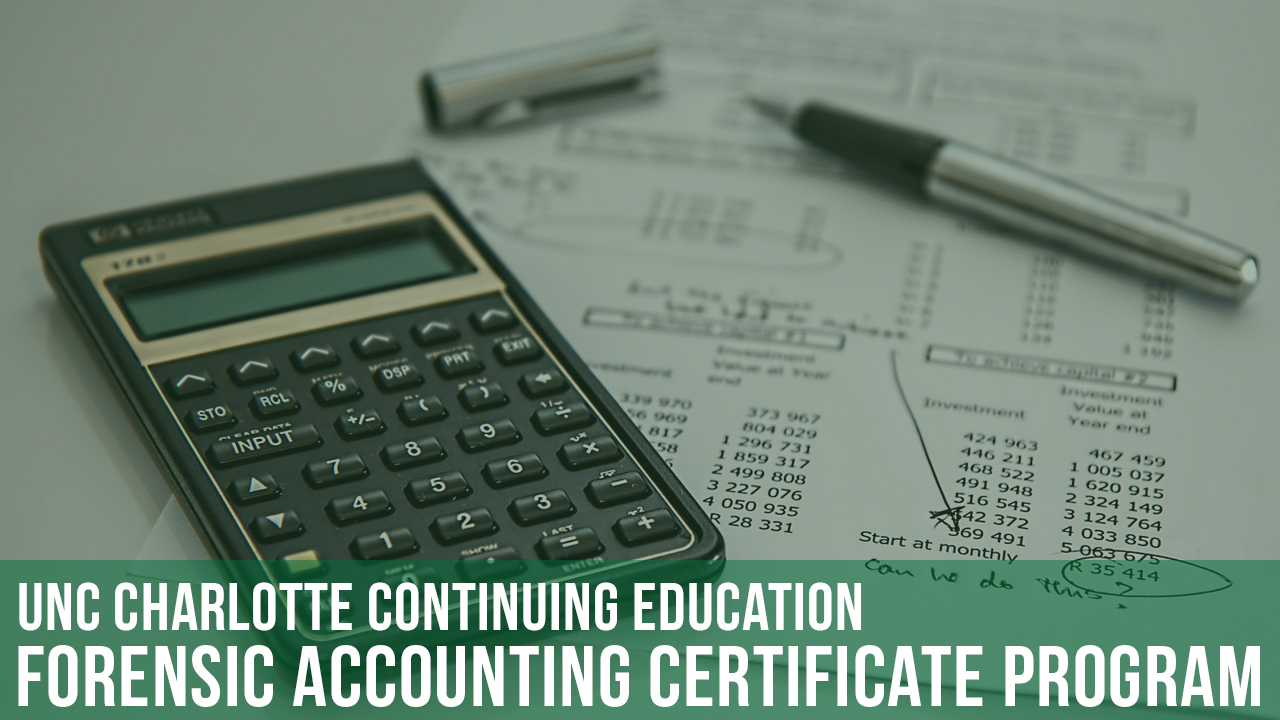 Course Overview
This course is intended as an overview of forensic accounting and fraud examination as a discipline. Included will be a review of the ways in which serious fraud and abuse occur, examination of characteristics of employees who commit fraud and determination of the kinds of organizations that are victims of fraud. In addition, this course will introduce students to guiding legal principles and standards of care related to litigation support services.
Introduction to Forensic & Investigative Accounting
The Discipline of Fraud Examination
Litigation (Support Services)
Electronic Discovery (e-Discovery)
Internal Controls
Financial (Economic) Damages
Interviewing and Sources of Information
The Criminal Arena
Business Valuations
Understand how fraud is committed, the characteristics of employees who commit fraud, and appropriate actions to take
Identify the most common means of detecting fraud and anti-fraud measures to limit fraud losses
Understand quality standards related to litigation services including client engagement, forensic reports, preparing to testify, and standards of conduct and care.
Understand rules of evidence and evidence management practices
Follow guiding legal principles of e-Discovery including Sedona Principles, and Federal Rules of Evidence and Procedure
Identify various types of economic damages and various approaches to calculating and measuring financial loss
Prerequisites
If English is not your native language, we recommend the equivalent English language proficiency of a minimum score of 557 paper-based or 83 internet-based on the Test of English as a Foreign Language (TOEFL), which is administered by Educational Testing Service (ETS).
The test scores are not required for enrollment in this course.
Applies To The Following Certificate
Time Commitment
6 weeks per course, 3-4 hours each week
Delivery Method
Online Asynchronous
All course materials will be provided electronically.
View registration, refund and cancellation policies
Testimonials
"The Forensic Accounting program at UNCC was a terrific experience for me. I have never been an on-line person and was very reluctant to do the program. After a conversation with Karri, I decided to try the first component. After that, I continued to the end. I wrapped up the other classes in rapid secession. The class has given me insight into many things I run into every day."

Douglas Gentile, CPA
Testimonials
"Even after 14 years in the accounting and finance fields, I learned a great deal in the forensic accounting courses that I had never been exposed to in the work environment. It gave me a broad understanding of fraud and audit principles that have served me well since course completion. "

Zacch Estrada-Petersen
Required fields are indicated by .